Affordable Behavioral Health EHR & Practice Management System
We built CarePaths EHR for Psychiatrists, Psychologists, Social Workers, and Counselors Working in Private Practice, Group Practice and Health Systems.
START FOR FREE
No Credit Card Required
CarePaths EHR Features Overview (~1 min)
---
FEATURES THAT OUR USERS LOVE
One seamless package to manage your practice.
Patient Records
Clinical Record Keeping
Custom Clinical Documentation & Treatment Plans
Outcomes & Assessment
Practice Management
Free Claims & Eligibility
Scheduling
Reporting & Accounting
ePrescribing
Prescribe from your mobile phone
(Including Schedule II Prescribing)
Client Communications
Teletherapy (SMS, chat & video)
Secure Patient Messaging
Patient Portal
Coordination of Care
Referral Portal
Standardized Clinical Summaries
Secure Direct Messaging
Practice Building Tools
Patient Engagement Tools
New Referrals via Direct Network
Appointment & Account Reminders
We help people and the professionals who help people.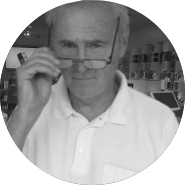 Geoff Gray PHD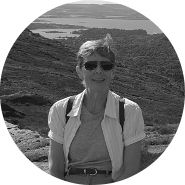 Maureen Hart PHD, MBA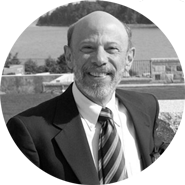 Bruce Wampold PHD
Geoff Gray and Maureen Hart are clinical psychologists who started CarePaths because they saw a role for technology in helping clinicians deliver better care and reduce the administrative burden of clinical practice. They created CarePaths EHR and this year added CarePaths Connect, a digital front door to CarePaths EHR. CarePaths Connect makes it easier to engage patients in treatment and enables Measurement-Based Care by automating the collection of patient monitoring data. Measurement-Based Care has been shown to improve clinical outcomes.
Bruce Wampold, PhD, joined CarePaths in 2022 as Chief Clinical Officer. Bruce is an expert on Measurement-Based Care and therapist factors in psychotherapy. He received the American Psychological Association's Award for Distinguished Professional Contributions to Applied Research and is author of the classic text The Great Psychotherapy Debate. Measurement-Based Care is the first of what we hope will be a multi-year effort to bring research findings to real world clinical settings which we call Making Therapy Better. Bruce will lead Making Therapy Better and is eager to engage with our clinician users to make this a success.
lazyload" data-
Start Your Free 30-Day Trial!
Solo Practicioner
$49/month
All Pricing Includes:
Electronic Claims
Eligibility Verification
TeleHealth
Unlimited Administrative Staff
Automated Measurement-Based Care
Start Free 30-Day Trial
Group Practice
$49/month
for first practitioner
$49/month for full time practitioners
$34/month for part time practitioners
$5.75/month for students
Start Free 30-Day Trial
Non-Profit
We offer discounts to 501(c)(3) and other nonprofit organizations that are making an impact. Contact us to learn more about your mission.
Education
Special pricing is available for educational centers. If you are an educational institution or a training center for behavioral health providers, contact us to discuss your needs.
*e-Prescriber: $40/mo per clinician
This is a terrific program! Great support!!! Ease of finding appropriate templates for charting and the ease of prescribing. I prescribe daily and the program is excellent.
MARY ANN, CarePaths EHR User
The most efficient tracking, claims management, and billing system that I ever used.
PATRICK Q, PhD, LSAC
I have used this program for several months and am really happy with how easy it is to use. It is very user friendly and I am not someone who is computer savvy. It is simple and makes things easy to remember. It makes writing my notes easy and I love the check boxes.
TRACI, CarePaths EHR User
CarePaths EHR makes the business of a psychotherapy practice more and more seamless every day. Paperless record keeping, improved financial management, ease of filing claims, monitoring of patient's progress between sessions, telepsychiatry.
BETH, CarePaths EHR User